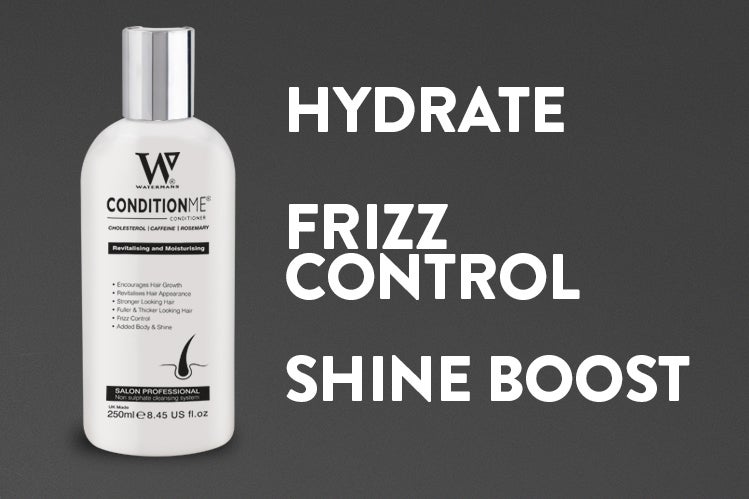 Not your average conditioner
With Watermans Condition Me Conditioner Frizz just isn't a problem. Condition Me contains ingredients that smooth the cuticle to help control frizzy hair, meaning your hair will look revitalised with added body and shine.
Watermans Condition Me has a Cholesterol infused formula which helps your hair feel stronger. The Cholesterol comes from Lanolin which is 'sheeps wool', this is known to have anti-fungal and anti-bacterial properties that protect the skin from infection.
Along With Grow Me Shampoo, Condition Me make the perfect combination to help make you gain Fuller, Thicker, Stronger looking Hair from root to tip.
Shop now
Pair Condition Me With